See on
Scoop.it
-
Humanize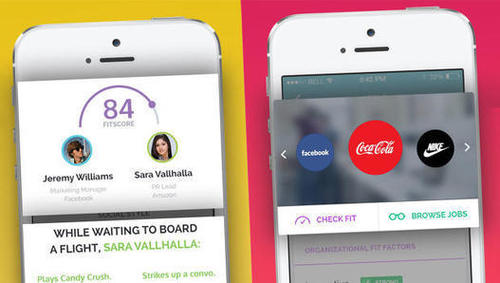 With 2 million anonymous data points in its company culture database, a few quizzes can let you know the kind of place you should be working for…
See on fastcoexist.com
U.S. Air Force Brigadier General John Michel knows about leadership in challenging environments.
See on fastcompany.com
A Comcast service call making the rounds this week sounded really familiar to millions of Americans. But some companies have figured out how to make the universally unpleasant experience a lot better.
See on npr.org
I am 47 years old, and I recognize that I am either in or headed to the "get off my lawn" stage of life. I find myself looking back at the old days more than I used to, and I frequently want to remind my teenage children that when I was growing up, I had […] http://dlvr.it/6Kzl4Q
In Chapter 5 of Humanize, we actually go back a few centuries in our analysis, pointing out that the entire western world has been looking at the universe in a very mechanistic way since the 1600s, and we have Sir Isaac Newton and his contemporaries to blame. They revolutionized science in  avery short amount of […] http://dlvr.it/6HspzV
What we need to get to a new golden age.
See on blogs.hbr.org
One of the main points that I make in my keynote speeches these days is that we are currently standing in the neutral zone between two distinct eras of leadership and management. The old era started in the early 1900s, as we ramped up the industrial age, and for the first time in history we […] http://dlvr.it/6GXZn3
Leadership and Self-Deception: Getting Out of the Box by the Arbinger Institute Berrett-Koehler Publishers, Inc. 2010 This book argues that many problems we face internally in our organizations (conflict among employees or silos, nasty bosses, ineffective employees, etc.) can actually be traced back to some basic psychological defense mechanisms in all of us. The truth […] http://dlvr.it/6FwyQ3
This is a guest post from Eric Lanke, the CEO of the Fluid Power Association. How does an association executive build and sustain the culture of his organization? Specifically, what is his role versus others in the organization's hierarchy? Conventional wisdom says culture comes from the top and, in many respects, that's true. But associations, […] http://dlvr.it/6FKfZh